An impressive line-up at Nordic Food Industry 2022
Nordic Food Industry makes its long-awaited debut at the Swedish Exhibition & Congress Centre on 18-20 October 2022. And with a clear mission. A number of reputable and valuable players will be present at the fair – and we present them here!
Sweden Food Arena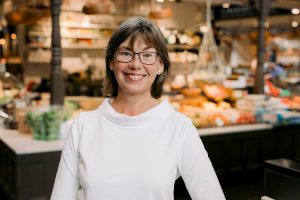 Nordic Food Industry provides a common platform for the food industry to meet. At the 2022 edition you can meet Marie and her colleagues from  Sweden Food Arena at our Innovation Square and learn about the opportunities that exist for funding support linked to research and innovation initiatives.
– I am looking forward to being able to help bring stakeholders together and find solutions to the challenges they face. The food industry is so hugely important and yet so complex. There are demanding standards for quality, freshness, safety, origin, content and environmental friendliness, to name just a few. NFI is a meeting place that stimulates new meetings and new ideas. It also performs an important function in challenging the industry to introduce new and unexpected concepts that break with traditional thinking, she says.
Business Sweden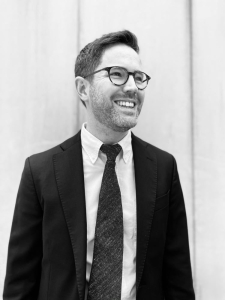 Sweden's food security has become an increasingly central issue when it comes to sustainability and self-sufficiency, how Swedish companies in the sector can develop and find business opportunities globally, and how we can attract investment to Sweden – this is something that Business Sweden is working on a lot. Business Sweden is attending Nordic Food Industry to share their experiences in the food sector and working with Swedish companies in Sweden and in foreign markets.
− We hope to reach out to more Swedish companies about the opportunities available in foreign markets and about the support that Business Sweden can offer. We see that there is an increased interest from abroad in the sustainability work that Swedish food companies are engaged in, with investments in research and development and innovative products and solutions. It's great to see how much is happening in this area in Sweden and we see that Business Sweden is the link between Sweden and the rest of the world to strengthen the industry in the short and long term. More exports and cooperation with international players, in Sweden and globally, are needed to create a competitive industry and a secure food supply, says Carl Norsten.
Vinnova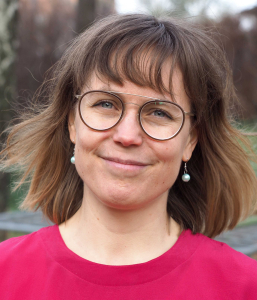 There is one fact that unites researchers and the food industry alike – namely that the food system needs to be transformed. One organisation that is proving to be instrumental and significant in this process is Vinnova.
Within its sustainable food systems area, Vinnova is developing a new and long-term effort to address the systemic and policy challenges that currently hinder possible innovation and transformation in the food sector. Vinnova is also investing in the plant-based everyday food of the future by funding projects that innovate in the field. Camilla Sjörs will be at Nordic Food Industry on 18 October to meet and support people and organisations that want to innovate in the food system.
− I am very much looking forward to the opportunity to participate in the Innovation Square and take part in spontaneous conversations. We will also have some keynotes on stage which feels exciting. Nordic Food Industry goes hand in hand with our goals and ambitions for this initiative, which is about strengthening the Swedish food industry as a value-added industry, says Camilla.
Almi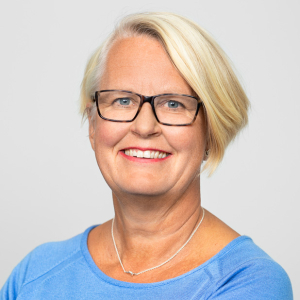 RISE is organising the Innovation Square at Nordic Food Industry. It's a meeting place for business, research, academia and politics, with the aim of creating cross-border talks and meetings that stimulate innovation work for a sustainable food industry. You can meet Almi there. Almi will be available to anyone who has questions or needs help of any kind. Almi will also appear on stage and conduct an interview with a customer.
− I hope there will be many visitors to the fair and that some of them will have exciting new ideas to talk about. From my own perspective, I'm looking forward to seeing what's going on in the food industry in general and hope to make new contacts. There's a lot going on in the industry, both in terms of technical solutions and the development of more sustainable ingredients, etc., says Heléne Öhrvall.
Livsmedelsacceleratorn (The Food Accelerator)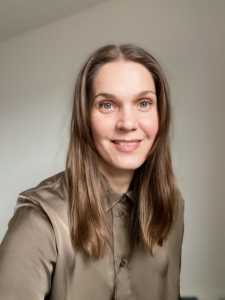 The food industry consists 80% of small businesses. Their role in the industry is hugely important. The Food Accelerator, which will participate in the Nordic Food Industry, is a regional initiative to support small and medium-sized enterprises in the county of Västra Götaland. Backed by VGR and RISE, their function is to be an independent facilitator and pilot to boost companies in the food industry.
− We offer SMEs advice, networking, meeting places, business modelling workshops, seminars, partner search, funding and coaching to help them take the next step, develop and grow. That's why Nordic Food Industry is the right place for us to be. We look forward to having the opportunity to meet companies that are in a scaling up phase and where we can help as business developers, says Maria Holmkvist.