We take a closer look at the theme: Transition and sustainable solutions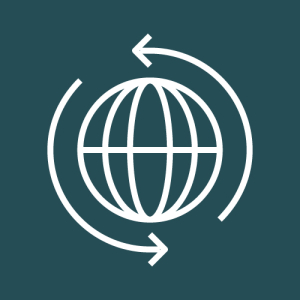 The entire industry is in a huge transition. And the food industry is no exception. In order to meet the enormous challenges that characterise the food industry, innovation and collaboration are required to drive development forward. In this article, we shed light on one of the three main themes at this year's Nordic Food Industry: Transformation and sustainable solutions.
Why this topic?
The climate issue is the most crucial issue we have ever faced and a transition towards a more sustainable industry is absolutely central to tackling the challenges we face. Today, the world's food industry causes major problems where the environment pays the price and the climate impact is very large.
The Swedish food industry is currently carrying out enormous work to develop innovations that drive the transition towards greater sustainability throughout the entire chain. But to speed up the transition even more, cross-border collaborations are required and that new research and innovations are implemented in practice.
Innovation is born in cross-border collaborations
Marie Gidlund is operations manager at Sweden Food Arena, which is Sweden's national arena for collaboration between all actors in the value chain.
– We have many fantastic strengths in Sweden that we can capitalise on, such as land, water and industrial know-how. We need to have an export focus in our innovation. Because we have great potential to shift gears and make a difference with good food and drink to export and thus create growth. To increase the pace of change, we also need to get better at working with each other in the value chain and with other industries, and ask for knowledge from academia. Finally, we need to stop thinking so traditionally. Innovation usually comes when people from other industries step into a new industry, says Marie.
Joint efforts are one of the keys to a faster transition towards a more sustainable industry. And in a changeover that must proceed quickly, it is important not to think too small. Innovation is born when we think big and exchange knowledge among ourselves.
– We need to meet within the industry. The more we work with each other, and also with other industries, the more innovation occurs. It is in the meeting between competences and experiences that it happens. The food industry is already an innovative industry today, but we need even more high-profile innovations that are new to Sweden but above all new to the world. We have to think big together in meetings with other skills and areas of knowledge to see new opportunities.
Sustainable solution will drive the transition forward. By collaborating and implementing new research we create the best possible conditions for a sustainable food industry.